Sell Online With Upfrica US
Start adding your items for free - No Sale No Fee.
Get Started
Pricing
Launch your online shop for free and process payments safely.
1
Create seller account
Sign Up. Check your email and activate your account
2
Add products
Post items to our potential buyers; with nice photos, and other relevant details.
3
Deliver to customer
Get notified when you sell an item and deliver to the customer on time.
4
Get paid
Payment is transferred to you upon delivery completion.
Pricing:
3% of total sale
No sale no fee
Adding an item to sell on upfrica is free. We will not charge a listing fee or a monthly subscription fee. We only charge a one-off Net Value Fee(NVF) when your item is sold.
NVF is calculated as 3% of the sale's total amount (the item price and delivery cost ).
For a example, your listed item sold for $90 and you charged $10 for delivery. The NVF is $100, so we will charge you $3 as a processing fee and pay you $97
Start Selling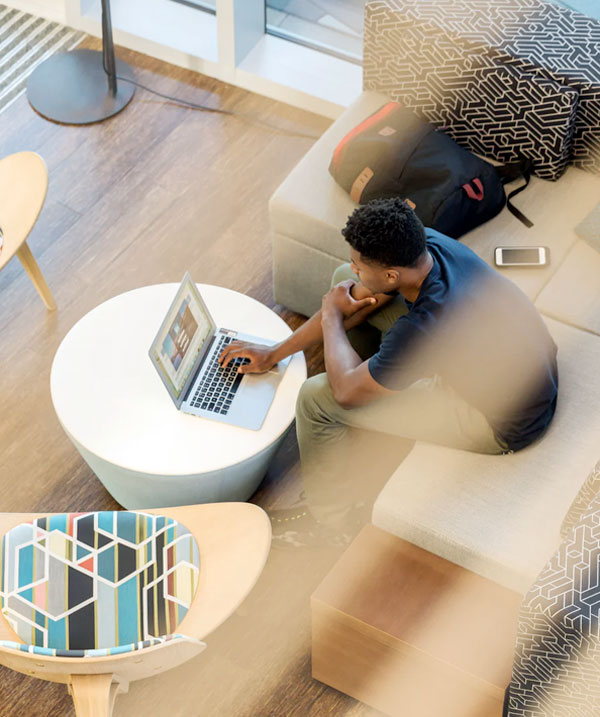 Frequently Asked Questions
General
Why should I sell on Upfrica US?

Upfrica is packed with top and modern eCommerce features enabling sellers to reach thousands of potential buyers at a low handling fee.

Is there a setup fee or a subscription fee?

No. There are no setup fees or a subscription fees. You will only pay a 3% handling fee when your item is sold.

How will I get paid when my item is sold?

We will pay to your bank account 8days after your item is sold if the customer has received their item.

How will Upfrica know the item has been delivered to the customer?

From your Account Sales page you will "Mark as delivered" when you send the item to the customer. The customer will "Mark as received". You can add tracking details and we also make the necessary follow up to confirm the item has been delivered.

How will I know when my item is sold?

You will receive an email notification providing the order details so you can process and dispatch the order.
Product Listing
Can I create my own shop with a name?

Yes. Once your first item is approved and published, you will be able to create your own and add a shop name and a banner. All your future listings will be automatically added to your shop see an example shop.

Do I have to sell only African and Asian related items?

No. You can sell other general products from groceries to electronics.

Can I sell on wholesale bases?

Yes. Upfrica supports wholesale and a single. You can state a minimum order quantity customers can purchase.

How can I process payment?

Checkout payments are securely processed by our online payment partner Stripe. Just list items, deliver them to the customer, and get paid directly to your bank account.

Will you help me to list my items?

It's straight forward to add products to Upfrica yourself. And, our upport team is available 24/7 to help. See how to add a listing.
Try 30 Days FREE
0% commission on any sale you make in the first 30days when you sign up.
What happens after my free trial?
Your free product listing allowance will continue.

We will only charge you a 3% handling fee when you sell an item.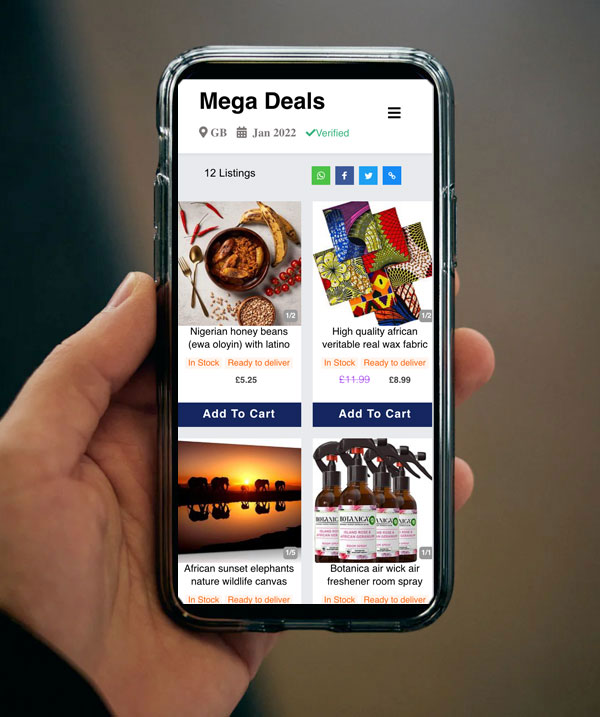 End-To-End eCommerce
Upfrica handles everything from marketing and payments, to secure checkout.
Whether you sell online, on social media, in store, or car boot sale, Upfrica has you covered.
Connect with thousands of buyers in US and around the world.

Get the tools and know-how to build a successful eCommerce presence for your business.

Pocket more from each sale, with a total handling fee as low as 3%